Custom and Off the Shelf Uniforms
Workwear for Any Industry
At Cherry Apparel, we have been providing customers with innovative and tailored apparel solutions since 2015. Our dedicated team of designers and manufacturers have extensive knowledge in the industry, allowing them to provide high-quality products that meet customer needs.
Our services include logo design, garment alterations, custom embroidery and printing, and supplying off-the-shelf options. We can either start from scratch or recreate existing designs to create one-of-a-kind pieces. Our team has expertise in a variety of design styles, including modern graphic designs, retro branding, and traditional stitched logos.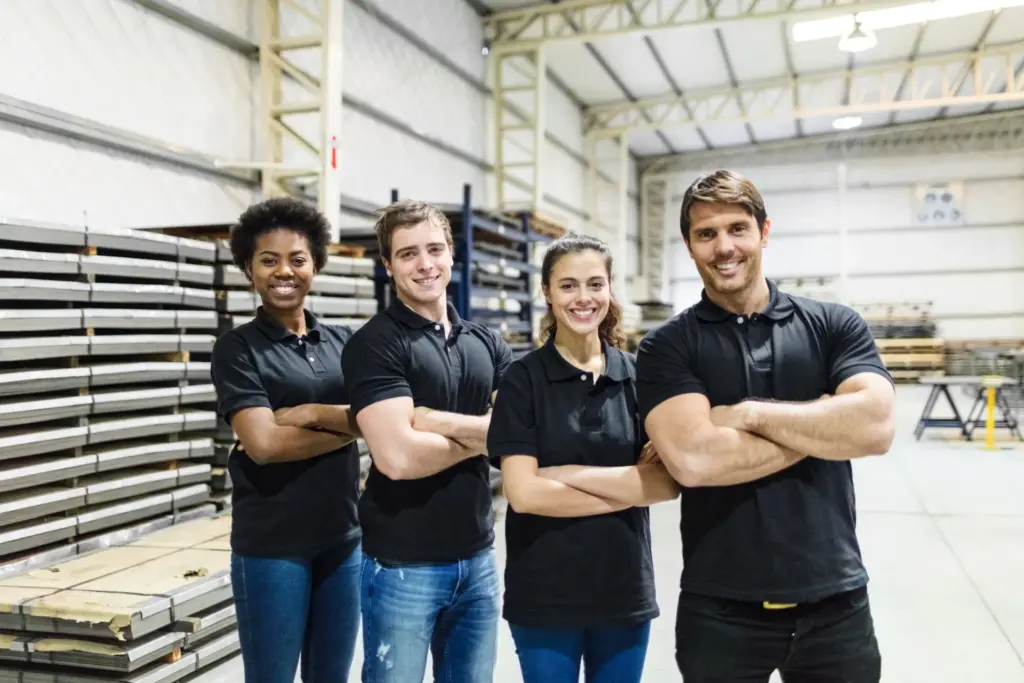 Our manufacturing process is performed with state-of-the-art sewing machines and advanced printing technology. This allows us to produce intricate patterns with refined details that remain intact after multiple washes and wears over time. We pride ourselves on our unparalleled level of craftsmanship; every piece is inspected before being sent out to ensure it meets our exacting standards.
We also offer customization options so you can make your garments truly unique. From custom fabric dyeing in a range of colours to special embellishment techniques such as flocking or foil printing – the possibilities are endless!
At Cherry Apparel, we understand that creating apparel solutions can be an intimidating task, which is why we offer our customers personalized support throughout the entire process – from concept creation to product delivery. Choose Cherry Apparel for all your workwear needs – because quality matters!
We provide quality embroidery, screen printing and vinyl services for all types of workwear.
Brands We Stock